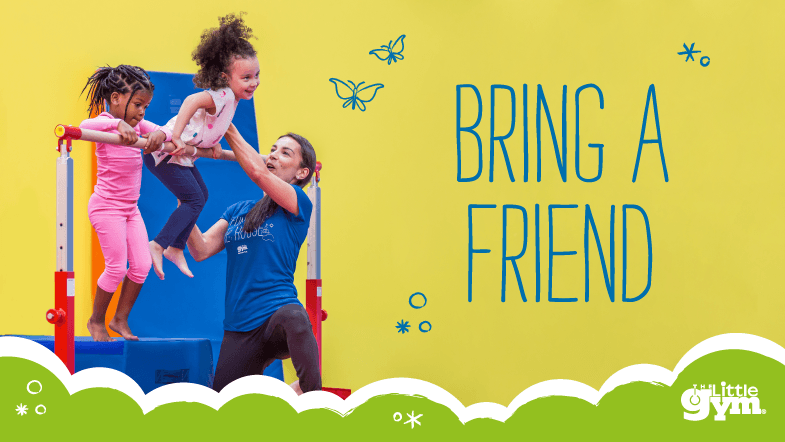 The new The Little Gym season is in full swing and therfore it's time for the BRING A FRIEND WEEKS.

The BRING A FRIEND WEEKS are running from Tuesday October 2nd untill Sunday October 14th.
We want to reach out to other parents and children to let them also know about our program and to let them experience the 'Serious fun' and benefits of taking classes at The Little Gym.


Does your child has a friend who has never been to The Little Gym before and wants to try us out? There is no better way to have fun together.


Please inform us in advance who your child brings to his/herclass. You can contact us by phone; 023 - 5767 316 or email us (name friend, date of birth and contact details of the parents).
Thank you for spreading the word about us!
Please register your child's friend by phone; 023-5767316 or by email; click here